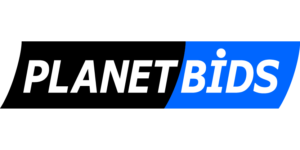 Please click on the link to access our Bids Online system. Here you can view current bids, search bids, and register as a vendor.  Selecting the link below will take you outside the City's website. Adobe Flash Player is required to view the content.
Bulletin Board Requirements
The prime contractor must erect a bulletin board on the construction site for posting notices required by Federal and State laws. The bulletin board must be located in a conspicuous place and be available at all times to employees and applicants for employment. Employees must be able to view the required United States Department of Labor and FHWA posters. A binder with the required posters has been deemed an unacceptable alternative to a bulletin board. Federal posters are posted at: http://www.fhwa.dot.gov/programadmin/contracts/poster.cfm
Projects Currently Accepting Bids
There are no open projects at this time. 
Bid Results