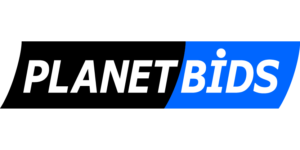 Please click on the link to access our Bids Online system. Here you can view current bids, search bids, and register as a vendor.  Selecting the link below will take you outside the City's website. Adobe Flash Player is required to view the content.
Bulletin Board Requirements
The prime contractor must erect a bulletin board on the construction site for posting notices required by Federal and State laws. The bulletin board must be located in a conspicuous place and be available at all times to employees and applicants for employment. Employees must be able to view the required United States Department of Labor and FHWA posters. A binder with the required posters has been deemed an unacceptable alternative to a bulletin board. Federal posters are posted at: http://www.fhwa.dot.gov/programadmin/contracts/poster.cfm
Projects Currently Accepting Bids
The City is accepting bids from contractors who are interested in performing the works as described in the contract documents. Bidding documents are accessible on PlanetBids starting on Monday, March 1, 2021.
Project No.:     CIP 21-01
Project Title:   Rubberized Cape Seal 2021
Location:         Various locations within City of Clovis Boundary
Scope of Work:  The project consists of installation of 85,000± square yards of rubberized cape seal in various                                       local streets in the City of Clovis. The rubberized cape seal involves an application of asphalt                                         rubber chip seal and an application of Type II slurry seal at each location. The chip seal binder                                     shall contain 100% recycled California waste tires at a minimum of 15% (minimum 300 lbs. per                                   ton) by weight in the asphalt binder. This project also involves installation of 224,000± square                                     yards of Type II slurry seal to additional streets. See the scope of work in the Construction                                             Specifications for details.
Estimate:       $1,344,500.00
Contract Time:  Forty (40) Working Days
License:          California Contractor License Class A, C12, or C32
Open Date:    Tuesday, March 23, 2021 prior to 2:00 p.m.
Bid Documents: Digital copies of construction documents and all related bidding documents can be downloaded for free online at PlanetBids.
Contact:         Thomas K. Cheng, Civil Engineer (559) 324-2374
2nd Contact:  Thad M. Avery, Supervising Civil Engineer (559) 324-2356
Bid Results