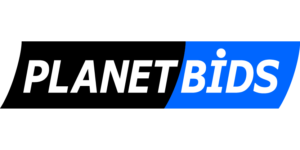 Please click on the link to access our Bids Online system. Here you can view current bids, search bids, and register as a vendor.  Selecting the link below will take you outside the City's website. 
Bulletin Board Requirements
The prime contractor must erect a bulletin board on the construction site for posting notices required by Federal and State laws. The bulletin board must be located in a conspicuous place and be available at all times to employees and applicants for employment. Employees must be able to view the required United States Department of Labor and FHWA posters. A binder with the required posters has been deemed an unacceptable alternative to a bulletin board. Federal posters are posted at:  http://www.fhwa.dot.gov/programadmin/contracts/poster.cfm
Projects Currently Accepting Bids
______________________________________________________________________________
Project No.: CIP 22-06
Project Title: Test Hole at Reservoir T-10 Site
Location: Future site of City Reservoir T-10 in the southeast area of Willow and Behymer Avenues, on the property north of Derrel's Mini Storage.
Scope of Work: The Project consists of all labor, materials, tools and equipment for one new test hole including clearing, grubbing, borehole drilling, lithologic logging, soil sampling, sieve analyses, water sampling, zone testing, permits, temporary security fencing, temporary offsite drainage, test-hole abandonment, and all work related to the completion of test-hole drilling at the future Reservoir T-10 Site. The actual depth of test-hole drilling shall be determined by the City's Geologist based on the results from the lithologic logging.
Estimate: $183,500.00
Contract Time: Forty (40) Working Days
License: California Contractor License Class A, B or C57
Open Date: Tuesday, October 25, 2022 at 2:00 p.m.
Bid Documents: Digital copies of construction documents and all related bidding documents can be downloaded for free online at PlanetBids.
Contact: Thomas K. Cheng, Civil Engineer (559) 324-2374
Second Contact: Thad M. Avery, Supervising Civil Engineer (559) 324-2356
______________________________________________________________________________
Bid Results