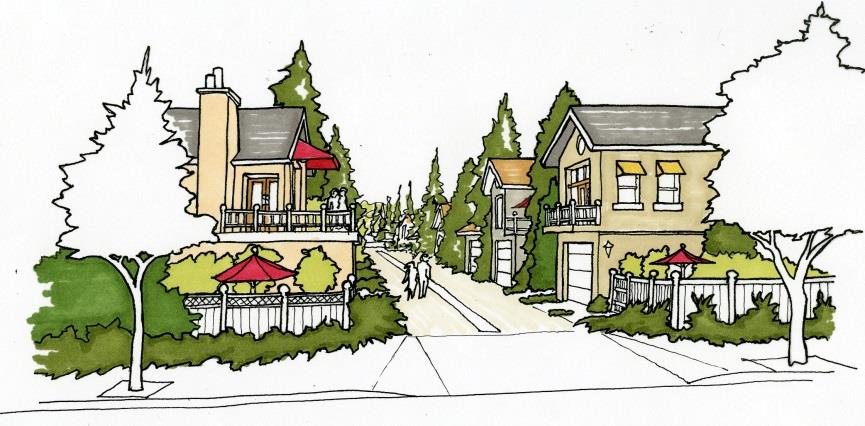 The Cottage Home Program Now Available Citywide!
Beginning May 8th, property with alley access meeting the requirements below can participate in the award winning Cottage Home Program. The program was originally created to encourage infill residential development in the Old Town Clovis area, where properties have access to alleys. Due to its early success, however, the Cottage Home Program will be made available to qualifying properties citywide (see map). Three (3) plans, FREE of charge have been developed to fit a variety of property configurations. These cottage homes, of less than 450 square feet, are intended to face onto alleys and provide for a unique pedestrian street environment while also revitalizing the alleys and creating more housing in the highly desirable City of Clovis. To date, there are 10 completed cottage homes and 1 in the building process.
Requirements:
Property must be located in Clovis city limits (see map).
Property must have access to an alley.
Property must be zoned R-1 (Single-Family Residential).
Cottage Home will be owned by the property owner.
Property must have adequate space to accommodate the unit and its one required parking space (10′ x 20′).
Cottage Home must have access to utilities. 
Process:
Preliminary meeting to see if property qualifies for the Cottage Home Program.
On-site meeting to evaluate property and to determine the best layout of the Cottage Home.
A Cottage Home Program Application Packet will be given to the property owner with all the required submittal forms. 
Permits will be issued approximately 10 days after the packet has been submitted.