Date: May 12th – 13th, 2018
Location: Old Town Clovis
It's back and better than ever! This year's event will be a mixture of a Food and Urban Design Festival in which designers will be pairing up with Old Town restaurants in creating a space that festival visitors may use for dining, chatting with friends or just hanging out.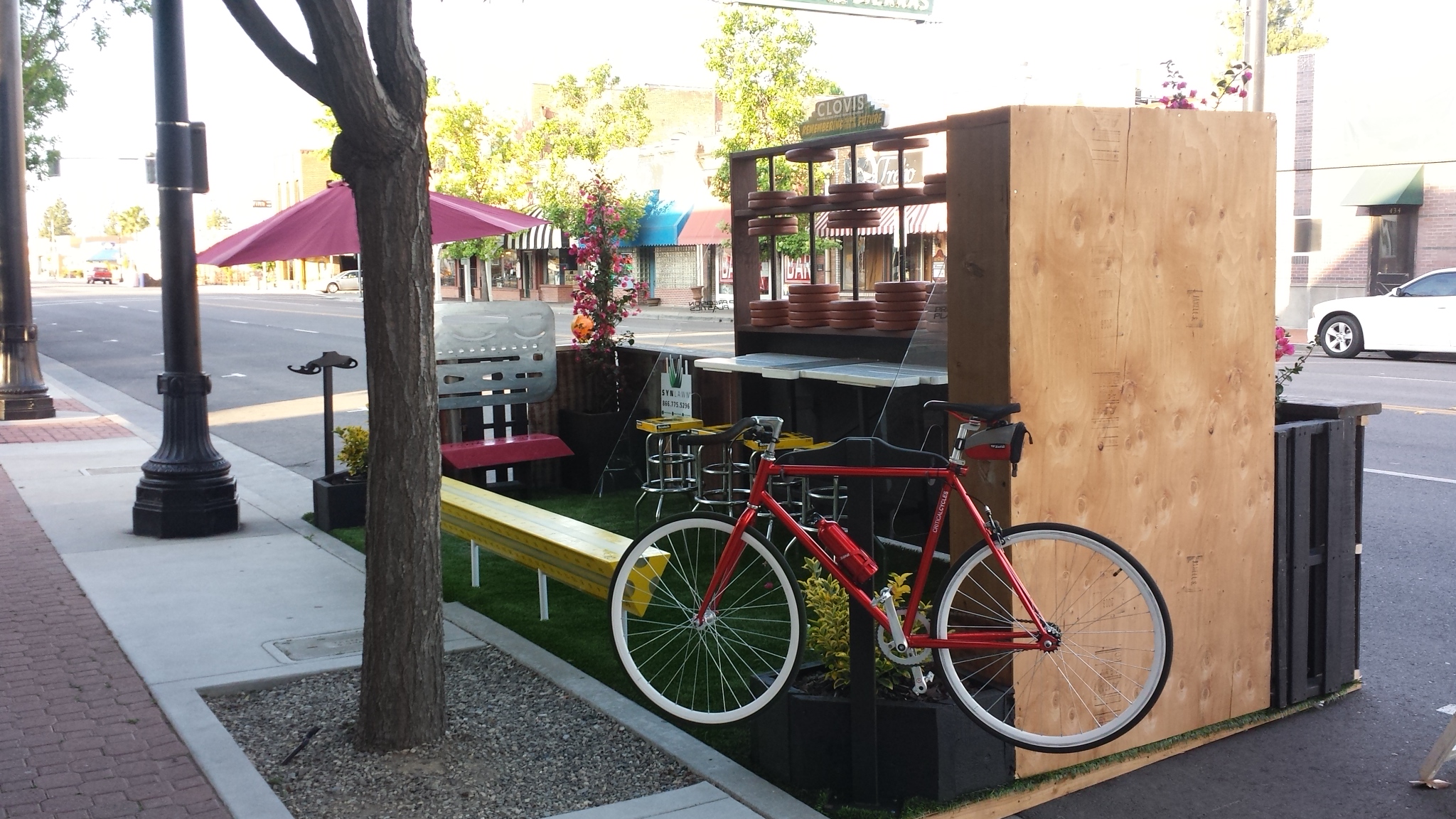 2016 Participants
City of Clovis Planning and Development Services
City of Fresno
Brad Young & Associates
SIM Architects
Blair, Church and Flynn
CART
Empower Speech Therapy and Lifeskill Center
Michael J. Ray Art
PlaceWorks
Halajian and Broussard
Teter Architects Engineers Connected
Clovis Public Utilities Department
The Earth Builders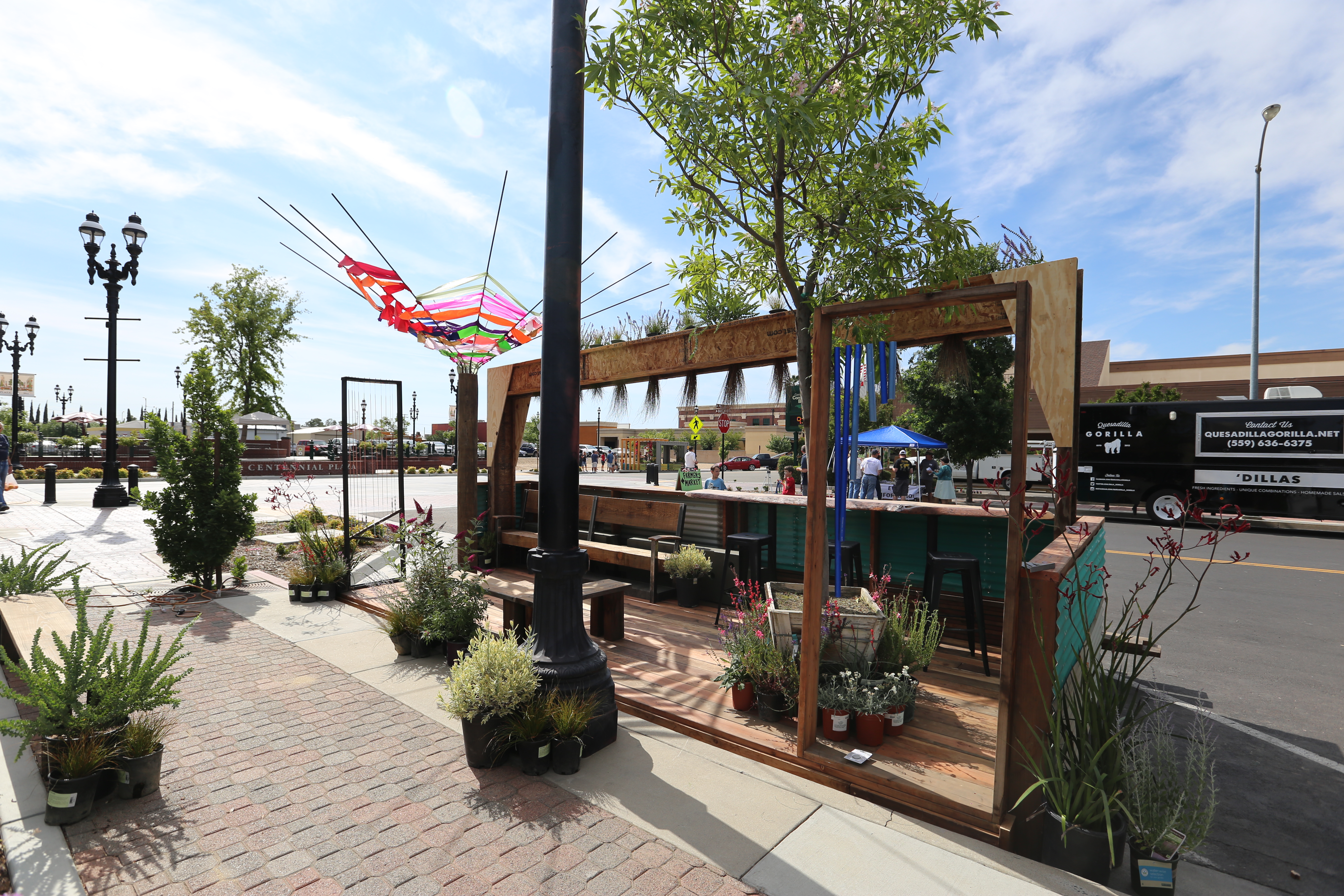 The General Idea
Participating restaurants will be paired with designers to provide a metropolitan design and dining celebration with a focus on the theme A Taste of Clovis. While it is free for spectators to view the displays, tickets will be available for sale which will enable purchasers to tour partnered restaurants to sample their specialties while exploring and utilizing unique on-street humatats. All proceeds from this event will benefit the development of the Clovis Culinary Center, a commercial kitchen and food incubator facility available for community use. A Taste of Clovis food sampling will occur from 1 p.m. to 3 p.m. on Saturday, May 12.
Design firms interested in participating in the event can download the Participant Application, and return to Maria Spera at mspera@cityofclovis.com. 
Restaurants interested in participating in "A Taste of Clovis" can download the Restaurant Application and return to Karey Cha at kareyc@cityofclovis.com.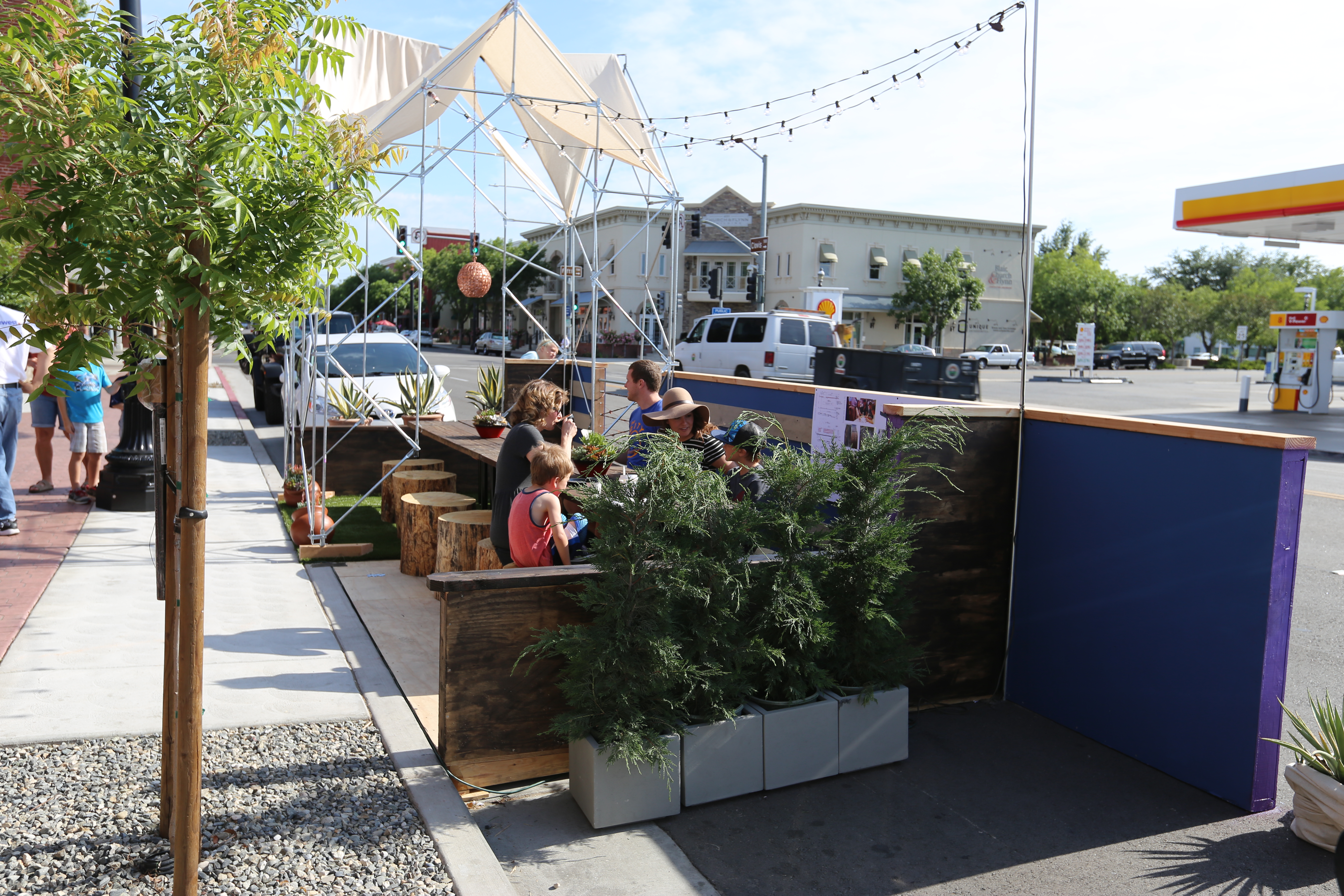 2016 Winners
Thanks to all the participants for their great work!
The winners in 2016:
The Earth Builders – Professional Category
CART Reconnect – Amateur Category
SIM Architects – People's Choice
BCF and SIM – Architects Relay
Downloads
Application Requirements
Applications must include exhibits with the following criteria:
A clearly dimensioned site plan of the "humatat."
Information necessary to illustrate compliance with American Disability Act (ADA) requirements for accessibility or "like accommodation". 

For this purpose portions of existing sidewalk may be utilized in the "humatat."  When including sidewalk areas, adequate path of travel width shall be illustrated.
Designs shall orient pedestrians and like toward the existing sidewalk and illustrate adequate separation from parking spaces and travel lanes in the public right of way.
Any verbal, physical or like "messages" included in the "humatat."  Such messages shall be non-biased nor offensive to any community group.
The City reserves the right to approve or deny applications based upon these criteria.
Application deadline is May 4, 2018, however, space is limited to 22 lucky teams on a first come, first approved basis, so apply soon!
A few more requirements…
All "humatats" shall be completed and available for public viewing and physical use, beginning at 9:00 a.m. Saturday May 12, 2018, and shall be removed by 5:00 p.m. Sunday, May 13, 2018, but not before 2:00 p.m., May 13, 2018.  Set up may begin on Friday May 11, 2018, at 10:00 p.m. (after Farmer's Market), subject to prior approval by the City.
Exclusive use of any "humatat" is prohibited. Each "humatat" shall be accessible to all persons regardless of age, ability, or disability.
The City holds no responsibility for damage or theft of items included in the "humatats."
Rules
Okay, events like these do require some rules so that we're all on the same page.
Rule Number One:  build something that you want to share with the community…and have fun.  You're putting it out there, so be bold and contemporary…or whatever you want to be. Express and celebrate your place in Clovis and the greater environs.  In doing so, also be sensitive and constructive to others in the community…it is their community too!  And, your mission is to attract them to interact and dialog with your vision…like why would you be doing this thing anyway, right?
Rule Number Two: involve and respect the public…and have fun!  Invite the public to your humatats both in design and daily interaction.  Offer quality time with the public while helping to nurture an understanding of the role urban design shares with public "wellbeing."  We're not there to show them we got it right, we're there to celebrate human society and make friends we never thought we'd ever get to meet.
Rule Number Three…consult Rule Number One.