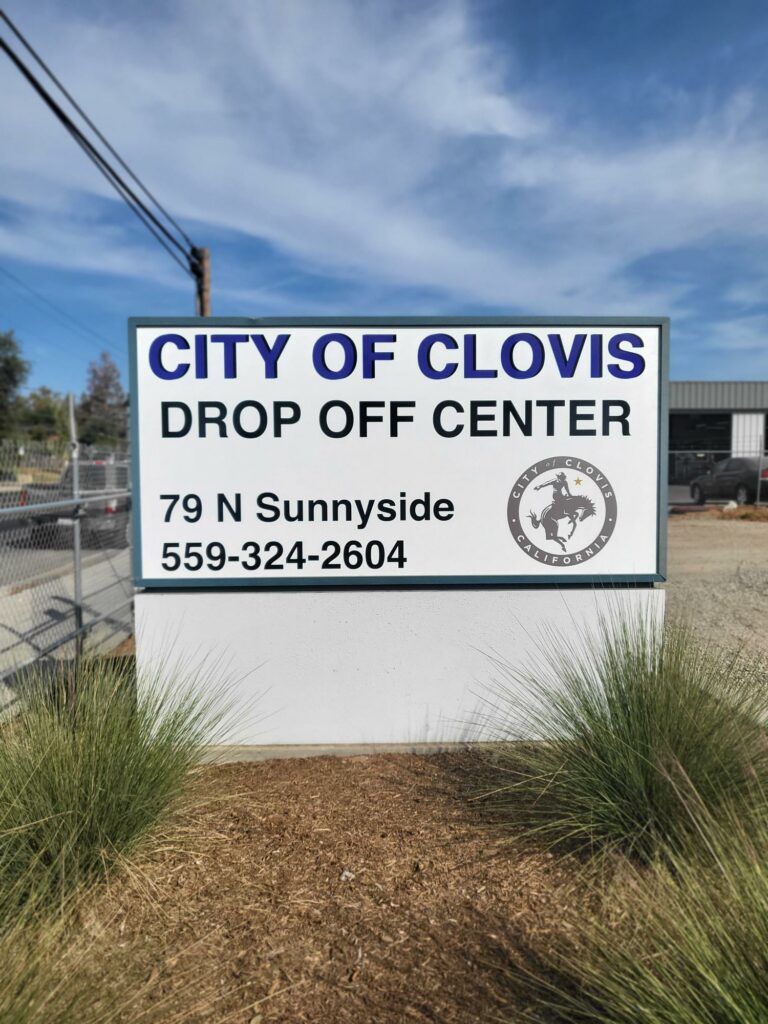 The Clovis Dropoff Center is now open, allowing residents of the Clovis area to safely dispose of common hazardous household items free of charge.
What's Accepted?
Antifreeze (up to 5 gallons per visit)
Batteries
Fluorescent light bulbs & tubes (up to 4 per visit)
Motor oil (up to 5 gallons per visit)
Household paint (up to 20 gallons per visit) – interior/exterior, latex, acrylic, water- or oil-based
Please note that the Drop-Off Center can only accept household/residential waste. Commercial/business waste cannot be accepted.
What's NOT Accepted?
Spray paint
Aerosol products
Household, yard, or pool chemicals
For these types of items, please contact Fresno County Household Hazardous Waste at (559) 600-4259.
How Does It Work?
Simply load up your items in your vehicle and drive through the Drop-Off Center. Staff will be on-site to remove the items for you – no need to get out of your vehicle!
Please make sure that any liquid products are enclosed in secure containers with tightened lids.
Hours and Location
The Drop-Off Center is located at 79 N. Sunnyside Avenue, Clovis, CA 93611. Hours of operation are Tuesday – Saturday, 9:00 AM to 1:00 PM. No appointment is needed!

The Center is closed on Sundays and Mondays.