The Clovis City Council unanimously confirmed Karey Cha as the new Clovis City Clerk during Monday's regularly scheduled meeting. Karey has worked for the City of Clovis for six years, most recently as the Deputy City Clerk. The City Clerk's responsibilities include preparing the agendas for City Council Meetings, coordinating local elections and working in City Hall on policy issues.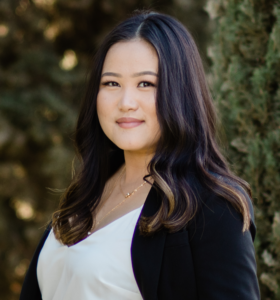 Mayor Jose Flores said, "We as a City are very fortunate to have Karey as a part of our organization. She has excelled at delivering great service to not only our residents, but to various agencies throughout the region. We look forward to her continuing to do great work in her new role as City Clerk".
Karey Cha is a graduate of Clovis East High School and Fresno State University. John Holt, who previously held the position of both Assistant City Manager and City Clerk, will now serve exclusively as Assistant City Manager.