Clovis Police Detectives have identified two suspects wanted in the shooting death of 33-year-old Jose Ruedas that occurred on October 16, 2023. The first suspect is 26-year-old Andres Enrique Ramirez of Fresno. Ramirez is described as a Hispanic male adult, 5'11", 190 lbs., with black hair and brown eyes. The second suspect is 22-year-old Adriana Marie Velasco of Fresno. Velasco is described as a Hispanic female adult, 5'2", 146 lbs., with brown hair and brown eyes.
The victim was fatally shot on a residential street near Brookfield/Brookside and died at the hospital after life-saving efforts were made. At this time, Andres Ramirez is suspected of shooting the victim and should be considered armed and dangerous.  Adriana Velasco is suspected of being an accessory after-the-fact.
If you have information on the whereabouts of either Ramirez or Velasco, you can remain anonymous by calling Valley Crime Stoppers at (559) 498-STOP, or by providing a tip using our free mobile app. You can also call the non-emergency phone number of the Clovis Police Department at (559) 324-2800. At this time, there are no further details regarding this homicide as this remains an on-going investigation.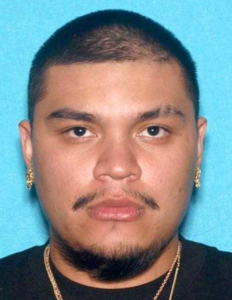 (Photo above: Wanted homicide suspect Andres Enrique Ramirez)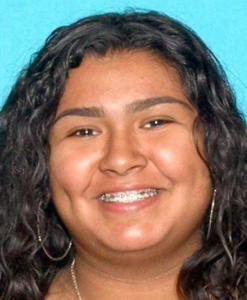 (Photo above: Wanted suspect Adriana Marie Velasco)