Just before 7:30 a.m. on Tuesday September 10, 2019, Clovis Police Officers located a stolen vehicle in the parking lot of the Hilton Garden Inn Hotel near Sylmar and Shaw in Clovis.
The vehicle, a Honda stolen out of Fresno, was occupied by two suspects.
Upon contact, both occupants ran from the vehicle and began jumping fences.
An alert citizen called our dispatch center and provided the location of one of the suspects. 30-year-old Fresno resident Marcelino Ramirez was arrested outside an apartment a short distance away near Peach and Alamos. CPD Officers observed the second suspect run into a 3-story hotel under construction near Helm and Shaw. After surrounding the hotel and evacuating the construction crews, a 90 minute search of the hotel was conducted with Police K-9s. Officers located 30-year-old Fresno resident Joseph Romer hiding in a storage room inside the hotel. He peacefully surrendered to the officers and was arrested.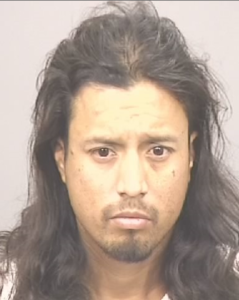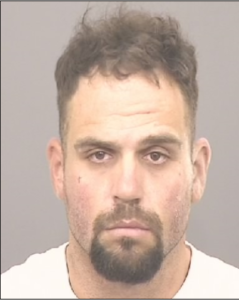 Both Ramirez and Romer were taken into custody without incident or injury. Both suspects were transported to the Fresno County Jail where they were booked on outstanding warrants, auto theft charges, and a probation violation.
We would like to thank the Fresno County H.E.A.T. (Help Eliminate Auto Theft) team and the Fresno County Sheriff's Office for their assistance in this investigation.